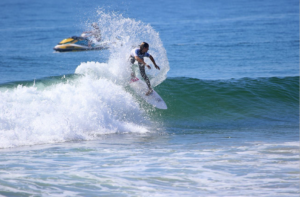 Gabi Spake 
Gabi Spake, 13 years old
Hi, my name is Gabi Spake and I am 13 years old, I've been surfing since I was 6 years old. I live in Collaroy, on Sydney's Northern Beaches. My local breaks are North Narrabeen, Long reef and Collaroy beach.
My first ever surf was at Kuta beach in Bali, I loved it and have been surfing ever since.
I love to surf because every wave and beach are different and there is so much to explore when you're a surfer.
Boardriders Club: Long Reef Boardriders
Starded Surfing: 6 years old
Sponsored: Aloha Manly Style, Tropical Brazil Aus
Favourite Surfer: Sally Fitz
Favourite Surf Trip: Brazil
Contest Results:
2015: 2nd Place NSW State Titles.
2015: 3 x wins in the Wahu Series.
2015: 1stPlace School Regionals.
2016: 4thPlace NSW State Titles.
2017: Semi-finals finish Aussie Titles.
2017: 3rdPlace NSW State.
2018: 4thPlace Billabong Oz Grom Cup.