Tropical Brazil Frozen Fruits
We are specialist importer of high quality frozen fruit pulps and Acai from Brazil.
Wholesale for Supermarkets, Restaurants, Cafés, Gyms, Smoothie Bowl Shops and Food Services Distributors!
Want to buy our products?
Tropical Brazil Frozen Fruit Pulps Bring Acai straight from the Amazonia to Australia
You can buy wholesale right now. Just click on the desired product.
Acai ( ah-sah-EE ) is a super berry from the Amazon rainforest in Brazil. Acai is known as a superfood, because it has lots of nutrition, antioxidants and benefits for health.
Frozen Fruit Pulps come straight from the Amazonia in Brazil, and include a great number of health benefits – not to mention all of them are natural and have no added sugar!
Just browse our range of healthy and delicious fruit pulps including acai, discover the health benefits and have your favourite flavours delivered wholesale, direct to your business, Australia wide.

improves power of concetration
is a super berry from the Amazon Rainforest in Brazil. Each spoon of this superfood is rich in nutrients such as vitamins C, B1 & B2, iron, calcium, fibres and potassium.
Recipes and Healthy Ideas? Follow Us on Youtube?
The Tropical Brazil Partners
We proudly have some partners who have joined us on this journey to become acai suppliers and offer those living in Melbourne, Sydney and Queensland the extensive health benefits of our frozen fruit pulps.
Brah Superfood in Queensland and Kings Acai in Melbourne have vast knowledge and expertise in acai and are dedicated to helping people learn about the vast health benefits of acai and superfoods. We deliver to you with the same dedication we look after our customers in NSW. If you would like to know more about our fantastic partners and enquire about the products, please visit their websites!
Acai
+ Pulps
Delivering healthy acai and pulps to the people of Australia
Tropical Brazil together with our family and friends' support made it possible to supply the very finest Brazilian's frozen fruits pulps and the creamiest acai directly from the Amazon rainforest to across Australia. We are dedicated to delivering the highest quality products and services to our valued customers.
As we're the leading acai wholesaler and supplier in Australia, we're able to deliver our healthy and creamy acai pulps throughout Melbourne, Sydney, Gold Coast, Sunshine Coast, and everywhere in between!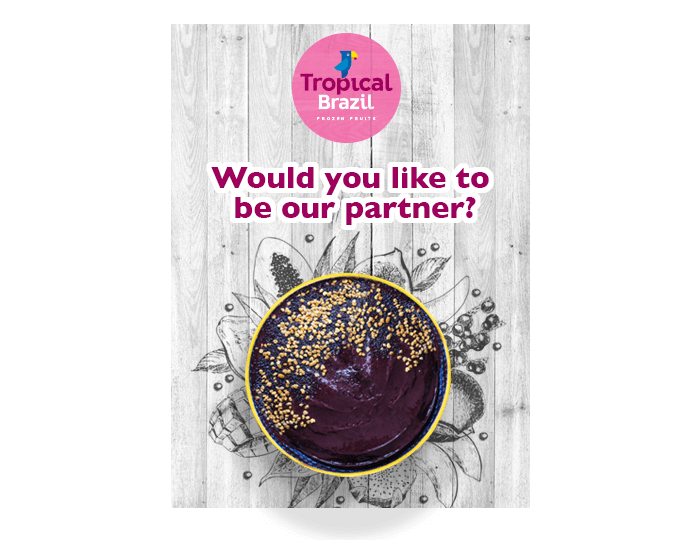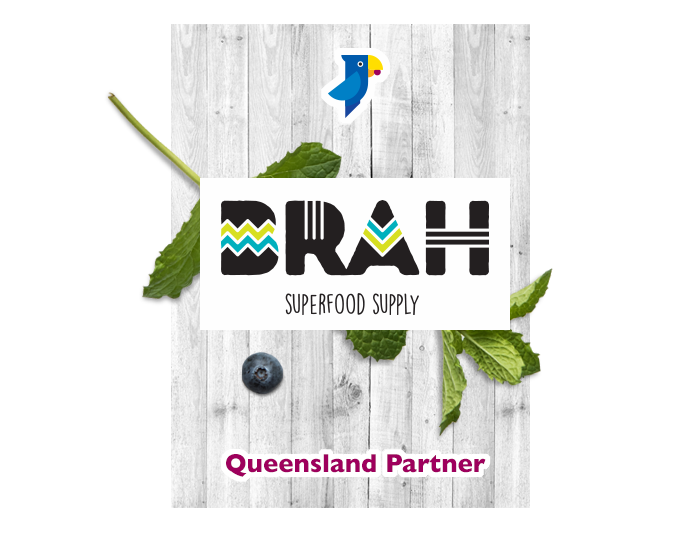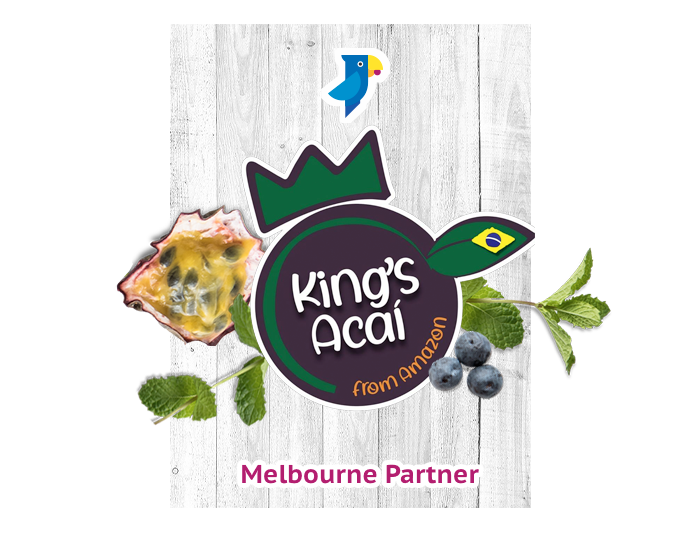 Hi!I am Felipe Mattos personal trainer in Sydney - Australia.I would like to say a big THANK YOU to Tropical Brazil for bringing the best Açai of all times to Australia !Since when I moved from Brazil to Australia in 2014 I could never find a good Açai as we have in Brazil.And yes, I was really missing it big time !!First time I have tried Tropical Brazil Açai I couldn't believe it ! It is the same we've got in Brazil !!! =DI was so happy but so happy that I had 500g in one sit =DMy favorite one it is the Açai Zero. I always mix it up with fruits and plant based protein powder and it taste AMAZING !Thank you so much Tropical Brazil you are the best !

Over a year Tropical Brazil has been our supplier, bringing the best frozen pulp fruit and the most creamy Acai from Brazil.

With Tropical Brazil the number of customers increased severely become loyal's costumers.

We are so happy to work with Tropical Brazil and would like to say thank you for their attention.

Tribo Açaí

I always start off my morning with Tropical Brazil's Acai, I like this because it gives light to my stomach. Tropical Brazil's Acai also gives me a boost of energy before I go for a surf which helps me to surf better and longer, also the Acai obviously taste amazing.

Tropical Brazil Acai is great tasting real Acai. It gives me the energy in the morning to go to school and focus on school work. It also gives me the energy I need for the sport activities I do especially surfing.