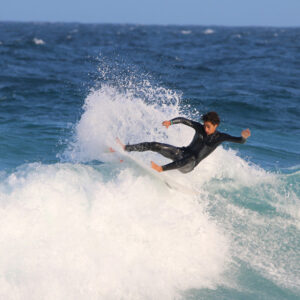 Lucas Induzzi Bersot
Lucas Induzzi Bersot, 15 years old
Hi, I'm Lucas Bersot, and I am 15 years old. I started to surfing when I was 3 years old in Maroubra Beach in NSW. In 2013 Lucas won the prestigious Southside Regional titles under 12 boy.
I really like to surf and  I choose to give up surfing competitions and became a free surfer, with the freedom of just chase good waves and travel. 
Free surfer: from Maroubra Beach – NSW
Started Surfing: 3 years old
Sponsored: MG Surfboards, Quebra Onda, Vida Surf Store and Tropical Brazil Aus.